Meet us at Hacker Summer Camp 2023, which is just around the corner, as we are excited to announce our partnerships with Black Hat and Defcon there! Join us from 5th-16th August 2023 at Summer Camp. Drop us a line to arrange a private meeting with our tech & sales teams. Please see below our schedule for the Summer Camp 2023.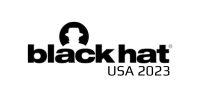 The SecOps Group in partnership with Black Hat, created a pentesting exam named 'Black Hat Certified Pentester (BCPen)' for cybersecurity professionals having 2+ years of experience.
Dates
Saturday, August 5, 2023
Sunday, August 6, 2023
Monday, August 7, 2023
Tuesday, August 8, 2023
We are proud to announce that our Certified Pentester (CPen) exam is now available at Defcon USA 2023. The 7 hour long, practical exam will test attendees on their knowledge of application, network and cloud security.
Dates
Monday, 14th August
Tuesday, 15th August
We will be unveiling some awesome hackable, hardware badges at Black Hat and Defcon to celebrate our exams. It has a few LEDs, a battery-powered microcontroller, 4 input buttons and a QR code which says 'Hack Me'.  Do you want one? 😝
Note: Please fill the short google-form here in order to collect your badge, RSVP to our party and to enter into a lucky draw to win a free exam.
If you are not attending Black Hat, you can still collect your CPen and BCPen badge from our Defcon booth.
We will be giving away as many as 5000 (Five Thousand) exams for FREE from our exam catalogue. To claim your free exam visit our booth at Def Con!
Booth Name – The SecOps group

What: VIP Night of Comedy @ Black Hat USA (with Howie Mandel)
Where: House of Blue, Mandalay Bay, Las Vegas
Date: 9th August 2023
Time: Doors Open at 6:30, Show starts at 7:30
Invitation only. You must have a BCPen/CPen badge to secure your spot.